Family owned bicycle shop
Sales. Service. Trade-ins.
Since 1985
Since 1985, our family business has been providing you with friendly, honest and reliable service that you can trust. What started as a hobby for Cal (Dad) has now grown into a thriving business with over 500 bikes on display!
We sell new and used bicycles, as well as servicing and repairing them. We also take trade-ins and even donations for Africa. Have a unique bicycle or special need? We'll put our creativity to work and adapt bikes/hand cycles for you. Trampolines, ElliptiGOs, fitness equipment, unicycles, pedal carts, scooters, and more pass through our doors. Weather permitting, you can test ride most of our bikes on the trail that runs around our rural property. We'll see you soon!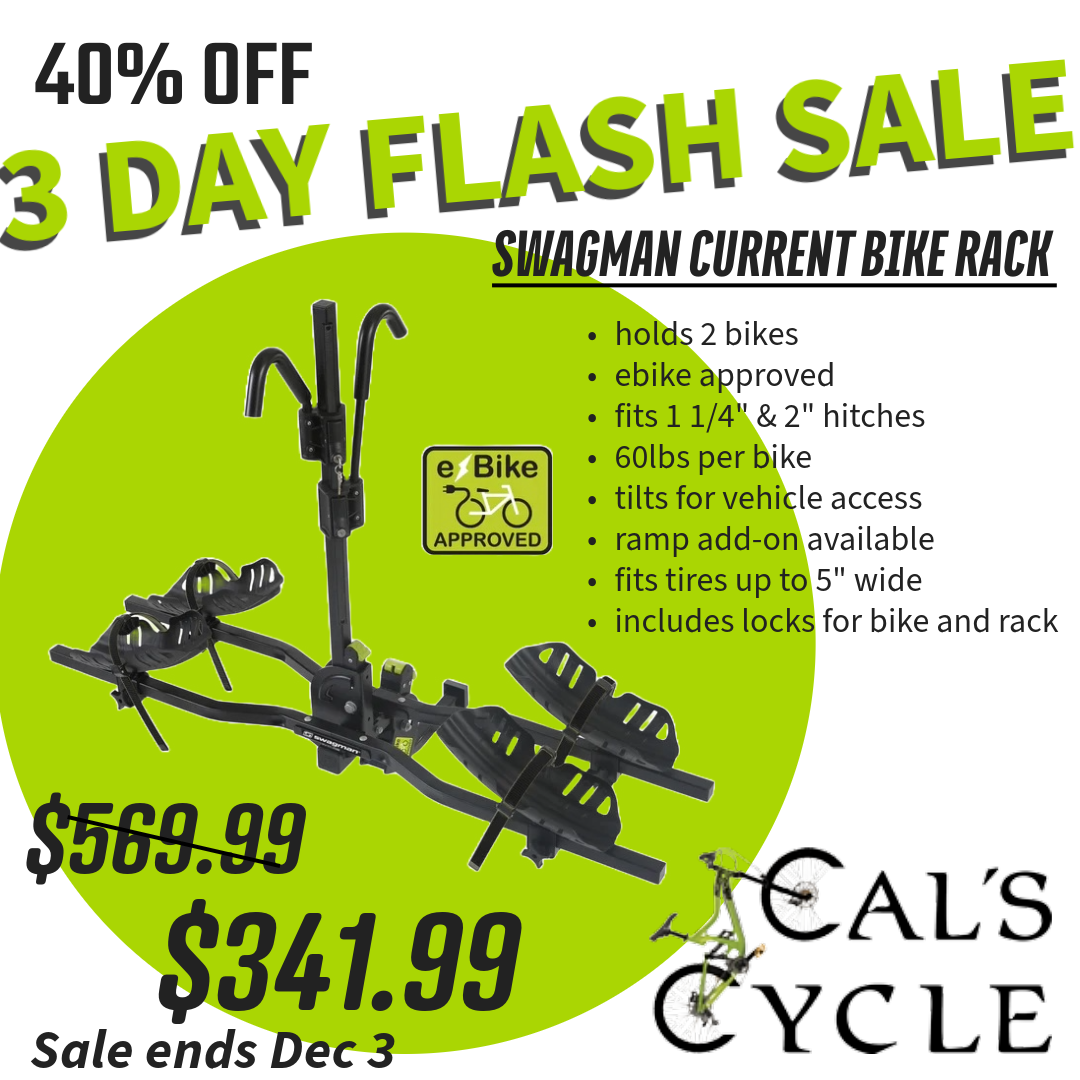 SAVE $1000!!!! Get everything out of the trail that you put into it.
The Fluid FS A4's 130mm travel is precision engineered, pairing custom tuned suspension components with 140mm fork travel and boutique level fit & finish for maximum Trail performance & potential.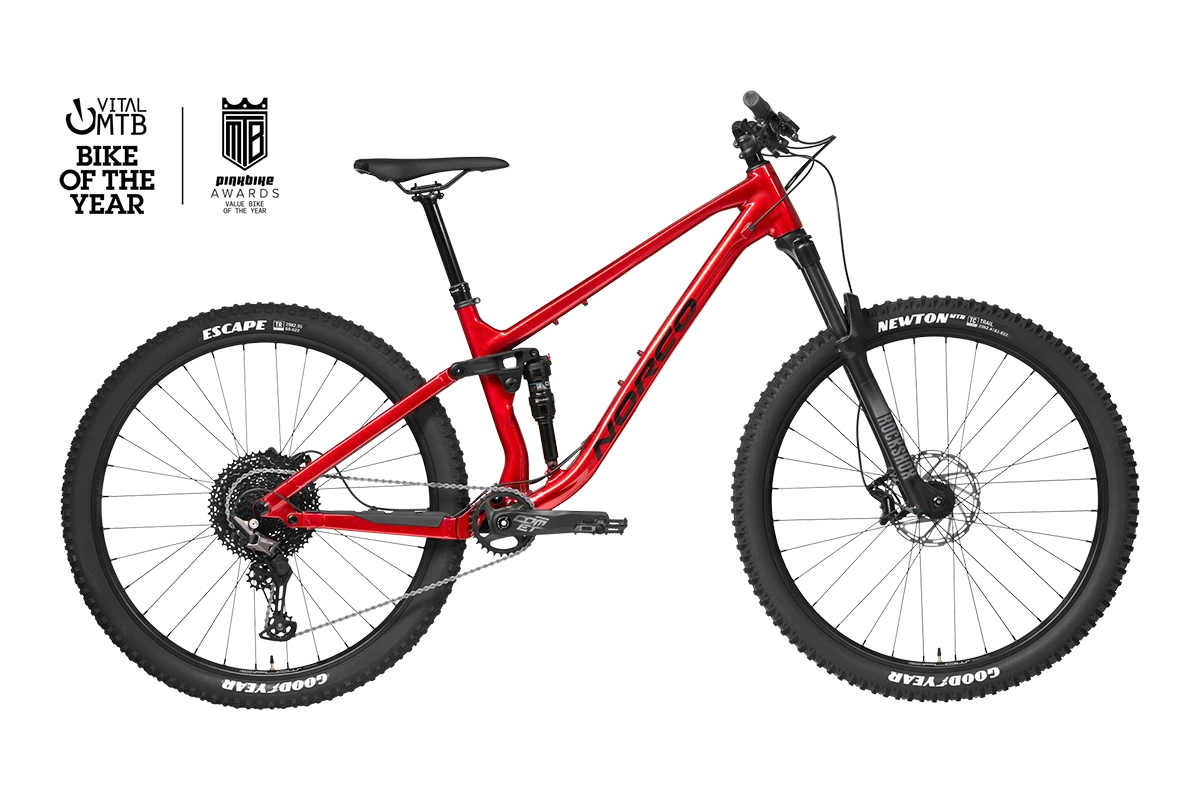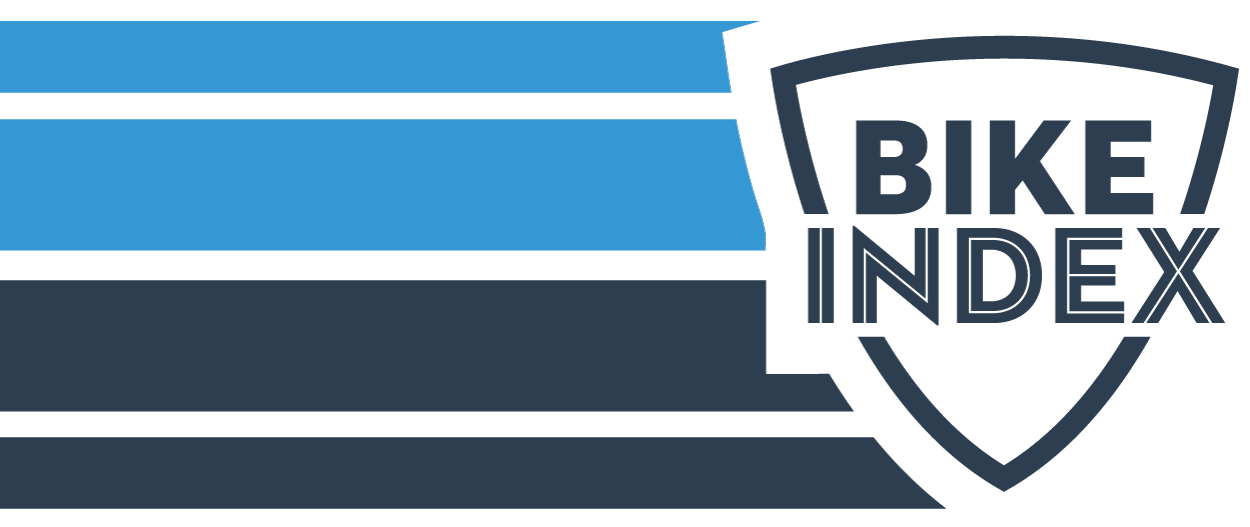 Cal's Cycle has partnered with Bike Index to make sure your new bike gets registered on this GLOBAL site! Help make sure we have your email on account, so when you buy a new bike, it will automatically get registered. Then you'll recieve an email where you can, make a free account if you don't have one, and claim your bike! You can add all your other bikes to your account. Looking at a used bike online, or see a suspicious bike around, search it on this site first! 
SPECIFICATIONS 
https://www.norco.com/bikes/Fluid FS 4
Frameset
FRAME                                 6061 Alloy, 130mm Travel, UDH, Hangerless Interface Compatible, Ride Aligned™
FORK                                     RockShox Recon Silver RL, 140mm Travel , 42mm Offset
REAR SHOCK                      X-Fusion 02 Pro R, Custom Tune, 210x50mm
Drivetrain
REAR SHIFTER                    Shimano Deore SL-M5100
REAR DERAILLEUR            Shimano Deore RD-M5100
CRANKSET                           FSA Comet 1X DM, 30T, 170mm (S), 175mm (M – XXL)
BOTTOM BRACKET          FSA MegaExo, BSA Threaded
CASSETTE                            SunRace CSMS8, 11/51T, 11 Speed
CHAIN                                   KMC X11
Brakes
FRONT BRAKE                    Tektro HD-M535, 4 Piston, Organic Pads
FRONT BRAKE ROTOR     Tektro TR180-22, 180mm
REAR BRAKE                       Tektro HD-M535, 4 Piston, Organic Pads
REAR BRAKE ROTOR        Tektro TR180-22, 180mm
BRAKE LEVERS                   Tektro HD-M535
Components
HANDLEBAR                       e*thirteen, 800mm, 20mm Rise
STEM                                     6061 Alloy, 40mm Length, 35mm Clamp
SEATPOST                            SDG Tellis Dropper, 34.9mm, 150mm (S), 170mm (M, L), 200mm (XL, XXL)
DROPPER LEVER                SDG Dropper Lever
HEADSET                              Sealed Bearing, Tapered
SADDLE                                 Norco Trail
GRIPS                                    WTB Waffle, Lock-On
PEDALS                                 VP Nylon Flat
Wheels
FRONT HUB                        Bear Pawls Sealed Bearing, 15x110mm Boost, 6 Bolt
REAR HUB                           Bear Pawls Sealed Bearing, 12x148mm Boost, HG, 6 Bolt
RIMS                                     Stan's Flow D, 29″, 32H
FRONT TIRE                         Goodyear Newton 2.4″, Folding
REAR TIRE                            Goodyear Escape 2.35″, Folding
SPOKES/NIPPLES              Stainless, Black

Bike Maintenance
We have skillfull and experienced mechanics that are ready to give your bike the TLC it deserves.

Party Rentals
These provide hours of entertainment for every age at Family Gatherings and Birthday Parties!

FREE LOYALTY PROGRAM
Get 300 points for signing up, then a point per dollar! The next time you return you can redeem them in store for select products or $$ off your purchase


Trampolines
Can you think of a purchase that will benefit your family & friends with more healthy fun for generations to come?

F O O D
Make sure to try some wheelie great-tasting local food
...eggs, jerky, organic flour, honey, and more!
Fitness Equipment
Don't let your fitness level decrease during the winter months! Stay fit and lose weight on one of these fitness machines.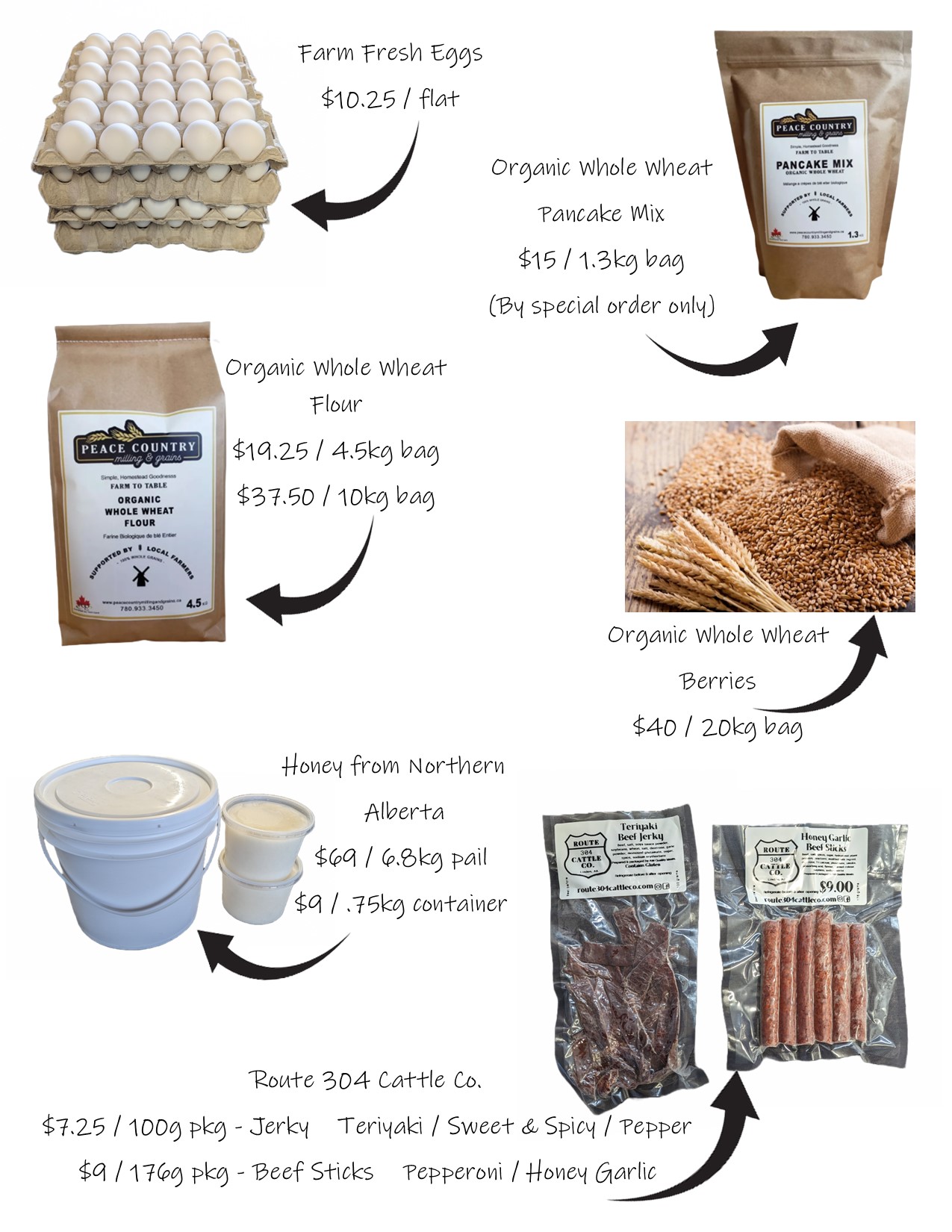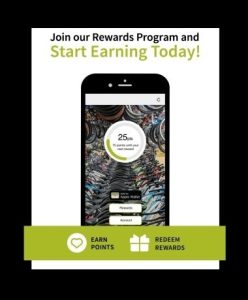 We can do this in store right at the time of purchase.
-We link your cell number to the program.
-You receive 300 points for signing up.
-You make a purchase and receive a point per dollar.
-Points can be redeemed on your next purchase using our preset rewards.
-These points do not expire.
CHECK your reward level.
Contact us to book an appointment for service.
If you're not needing it rushed then just bring them down and we'll put them next in line!
SAFETY CHECK  $55
Check:
    Frame for cracks or damage
    Wheels for trueness or damage
    BB condition
    Gears and brakes (adjustments may be extra)
    Tire Pressure
    Headset Tension
    Drivetrain and tires for wear
Tighten/Torque:
    Stem bolts
    Crank bolts
    Derailleurs
Lube chain
Quick testride
*Installs, cleans, and most adjustments are extra
TUNE UP  $99
Junior (24" and down) $69

This TU is FREE once within 12 months of purchasing a new bike at Cal's Cycle!
Safety Check plus…
Basic wipe down to frame and wheels*
Simple wheel true
Drivetrain adjustments and settings, align hanger
Brake alignments and cable adjustments
Tighten external components and accessories
Testride
Simple installs included for: grips, bell, cages, lights
All other installs are discounted 10%
*excessively dirty bikes subject to extra cleaning fee $25
SERVICE AND INSTALLS
| | |
| --- | --- |
| bar tape | 20 |
| bearings - hub | 30 |
| bottom bracket | 30 |
| brake - hydraulic | 40 |
| brake - mech disc | 30 |
| brake - rim ea | 20 |
| brake pads | 15 |
| brake bleed | 35 |
| brake bubble | 20 |
| cable | 15 |
| cassette | 15 |
| chain | 15 |
| computer | 20 |
| crank | 20 |
| derailleur | 25 |
| derailleur hanger | 15 |
| disc rotor | 15 |
| dropper post | 35+ |
| fender | 25 |
| fork | 40 |
| freewheel | 15 |
| grips | 10 |
| handlebar | 20 |
| headset | 40 |
| kickstand | 10 |
| pedals | 10 |
| rack | 20 |
| seat | 10 |
| shifter each | 25 |
| stem | 15 |
| tube/ tire off bike | 9 |
| tube/ tire on bike | 12 |
| tubeless install | 25 |
| update firmware | 20 |
| wheel | 25 |
"Life is like riding a bicycle. To keep your balance you must keep moving"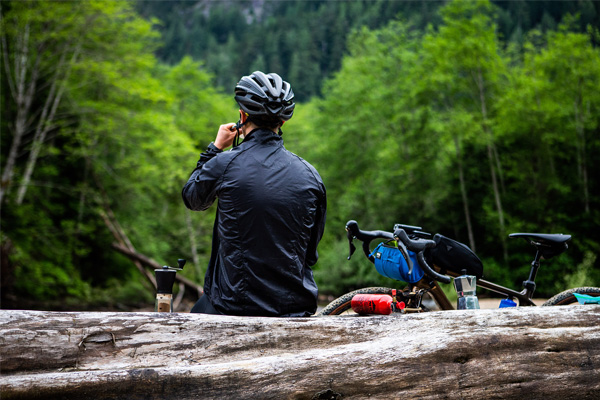 SEND YOUR OLD BIKES TO AFRICA!
Do you have some old bikes you aren't using anymore? Don't send them to the landfill. Bring them here to Cal's Cycle where we collect bikes to send to Africa. Once we have accumulated enough, we stuff 4-500 bikes into a container.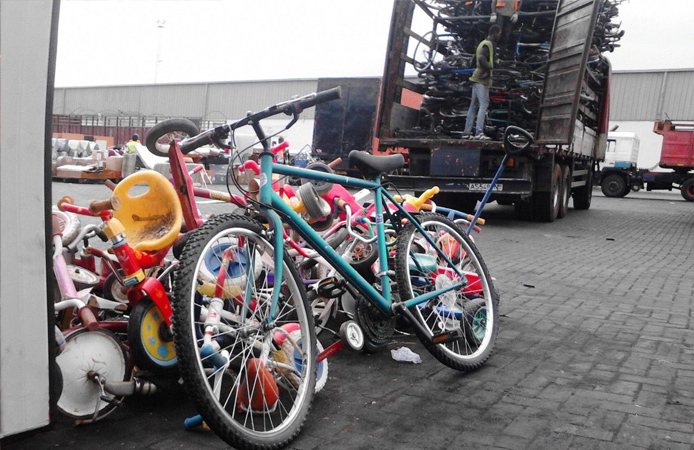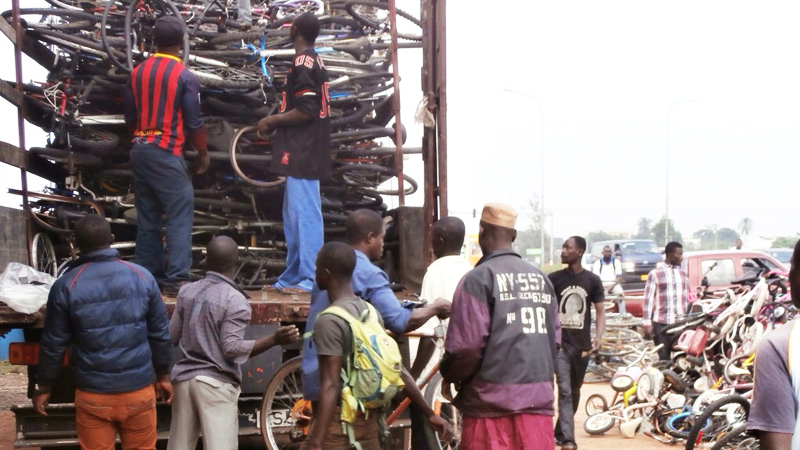 They are then shipped overseas to various African countries where they are unloaded and sold for a small price (to cover cost of shipping) The bikes are then fixed up if needs be and resold to someone who had probably never owned a bike before.
Sunday: Closed
Monday: Closed
Christmas Holiday Hours:
Closing at 2pm Dec 23, 2023.
Reopen Jan 2, 2024 
Want to save time? We can book an appointments to have your bike repair done on-the-spot while you wait or go to town for lunch or coffee. (Dependant on the parts and the extent of the Tune-up)
Call or text us now!
Tuesday:        9:00am – 5:00pm
Wednesday:  9:00am – 5:00pm
Thursday:      9:00am – 5:00pm
Friday:            9:00am – 5:00pm
Saturday:       9:00am – 5:00pm
251032B Twp Rd 304
Box 263
Linden, AB
T0M 1J0